Today's marketers utilize a variety of communication platforms, including social media, webinars, and video campaigns, to connect with their target audiences. However, e-mail remains the most reliable technique.
With a high ROI, e-mails remain one of the most promising channels to connect with potential customers. Most brands can use the most popular e-mails to stay in touch with their audience are newsletters.
What are e-mail newsletters?
E-mail newsletters are a particular type of e-mail you can send to your subscribers that contain curated content such as current blogs, product updates, insights, tips, and more. The purpose is to keep your subscribers interested while building lasting relationships, so newsletters are critical to developing brand authority and improving customer experience.
You can send weekly or monthly newsletters depending on your approach and how frequently your customers expect to receive your e-mails.
Why are e-mail newsletters so crucial for your marketing?
Now let's talk about why you should send e-mail newsletters to your customers.
Segmentation: By targeting a specific audience, you can increase the likelihood that your audience will engage with your message. E-mail marketers can use lead scoring and past purchase behavior to tailor their message to specific needs.
Strong relationships: An e-mail newsletter is not usually viewed as a marketing strategy but as the best way to communicate with and provide value to your customers. You are more likely to strengthen your relationship with your customers if you understand who they are and their problems and if you offer them helpful information.
Credibility: A newsletter allows you to demonstrate your expertise. Your customer's trust in your brand will increase if you continually offer them valuable and curated material.
High ROI: A few subscribers have expressed interest in your products or services. Compared to people who might find you through social media or sponsored methods, they are more receptive to your marketing efforts. Add to that the relatively low cost of e-mail advertising, and you get a high return on investment.
As you can see, newsletters are vital to the success of your eCommerce marketing efforts. However, to be successful, you must first design an engaging newsletter that appeals to your target audience.
Anatomy of an efficient newsletter
Companies from different industries use newsletter marketing to reach their target audiences and promote their brand. Depending on the needs of their readers, each company customizes its e-mail designs.
But every newsletter has specific components that are crucial to its success:
Subject line: The e-mail's subject line needs to pique the reader's interest and give a taste of the content.
A solid call to action: Every newsletter should include a specific action that the reader is prompted to take to move forward in your sales funnel.
A clean format: Prospects are more likely to unsubscribe or get distracted by the newsletter design, so keep it simple.
Mobile responsive design: Many subscribers read their e-mails on mobile, so make sure your newsletter is adapted for tablets and smartphones.
Unsubscribe button: Companies want to keep their customers as happy as possible, even if that means removing them from the mailing list.
How can you create engaging newsletters?
Since you understand the anatomy of a high-conversion e-mail newsletter and its essential components, it's time to explore how to make them as engaging as possible.
Here are some tactics to try:
Brand consistency
In addition to design, your newsletters should be consistent with your brand across all marketing channels. It requires consistent fonts, color tones, logos, and brand language.
If you use a lot of text, maintaining brand language is critical, so having a devoted person for e-mail copywriting can be a massive benefit in the long run.
Run as many A/B tests as possible.
You can't know what your prospects like without testing your campaigns. 
Do they find your subject lines intriguing?
Does personalization (using their name) increase open rates?
Do videos get more clicks than images?
There are several methods to A/B test your e-mails using newsletter tools and software, and this is the perfect way to improve your campaigns and make data-driven decisions.
Segment your target groups
Have you ever got an e-mail that was irrelevant to you? Or perhaps one from a company that knew the same product category you were interested in?
When you segment your audiences, you can deliver more targeted content to those who want it most. One study found that segmented advertising leads to 50% more clicks and 30% more e-mails.
How can newsletters be used as a marketing tool?
E-mail newsletters are an excellent tool for digital marketing. You can use them in various ways to convert website visitors into paying customers of your marketing strategy. For example, e-mail marketing is about 4.24 percent more effective at closing deals than customers and sales via social media and search engines.
Here are five specific ways to incorporate newsletters into your marketing strategy
1. Storytelling
Use newsletters to highlight a brand's social duty in your advertising campaign. As an example, if your company is environmentally conscious, emphasize that you use sustainable and biodegradable packaging.
Use newsletters to go behind the scenes and show how you're helping others as part of your campaign. In newsletters, explain your company's background, goals, and campaign objectives to your customers.
Storytelling is an essential tool in your collection that can represent through text, an animated video, or an illustration. Take the time to create such content, and your newsletter will become a great source of new leads.
2. Inform your customers about new product launches
Customers feel special and connected to the brand when they receive a newsletter. Include newsletters in your campaign to inform them of a new product launch.
Can entice regular customers to try the new product by receiving a sample, providing feedback, and receiving special pre-launch offers. Suppose you offer a sample to 1,000 regular customers via e-mail, and 100 of them pre-order the product. In that case, the marketing campaign is a success because the new product is already in demand in the market.
Alternatively, you can send the samples as gifts. Find the gift recipients through a contest or promotion and include a thank you message in the package. Ask recipients to give you feedback so you can include it in the newsletter afterward.
You can also use a small reward or loyalty point to encourage a satisfied consumer to recommend your new products, which will drive additional traffic to your new product.  Since newsletters have more space than posts on social media or ads, it's easier to explain your referral program in an e-mail.
Referral programs can be tailored to every customer. Please give them a goal and list your past success stories to help them get started.
3. Advertise special discounts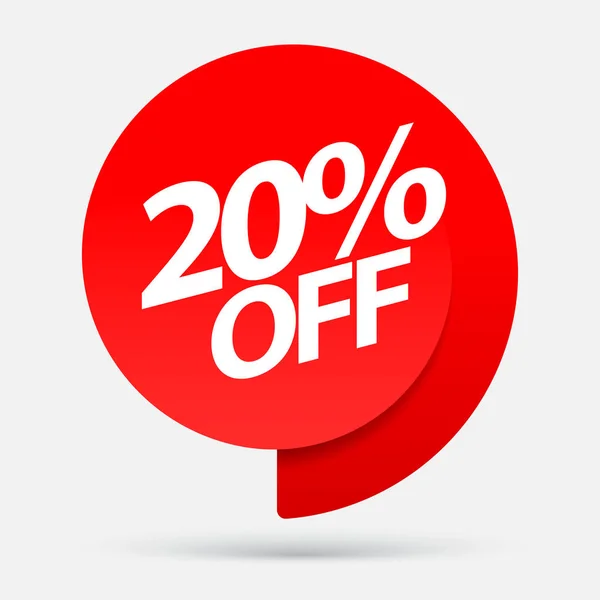 By sending your customers various special offers and discounts through newsletters, you can turn them into brand loyal customers – and thus brand loyal customers. To deepen your relationship with them, you can personalize the newsletter by mentioning their name, giving them a special birthday offer, etc.
Use the click-through rate and call to action in the newsletter to determine which products consumers buy regularly. Then, try to offer shoppers a discount on the product by selling it in bulk or use marketing automation to put this process on autopilot.
Continue to highlight offers in your newsletter for products similar to the ones they purchased. For example, if customers buy skincare products, encourage them to buy more by showing them a list of complementary products. Give them discounts if they buy three or more products in a package.
Since you don't know if the customer will visit the website or click on your ads, you may prefer to experiment with these promotions via newsletters delivered to the customer's mailbox.
Remember, delivering newsletters to the inbox is equivalent to a gentle pat on the back and encouragement to take further action on your website.
4. Encourage your customers to enjoy your newsletters
Increasing sales and retaining customers are the two main objectives of marketing. Therefore, effective marketing campaigns require creative ads with eye-catching colors, images, animations, and stop-scrolling content.
You can deliver such enticing content directly to your customers' inboxes with newsletters. Moreover, you can use a high conversion e-mail template to make your e-mail newsletters as aesthetically pleasing as possible.
Craft the e-mail design to match your brand's aesthetic, and include your blog posts, social media posts, and case studies as easily digestible sections for your audience. Structured Content in a newsletter engages your audience and makes them spend more time reading your valuable tips and tricks.
5 . Newsletter Barter
Newsletters can have significant leverage if you use them effectively. A good approach is communicating with other brands with complementary audiences and sharing products or services via e-mail.
With this tactic, you can generate additional traffic to your website and social media and increase the visibility of your products or services. To better track, the web traffic from such collaborations, use UTMs and analyze which partner got the best results.
You can then collaborate again on a similar project or find other partners who can help you increase your brand awareness.
Pro-tip: The secret to this type of collaboration is to use an image that grabs the reader's attention. Remember that the other audience doesn't know of your existence, so eye-catching content is your weapon.
That could be an illustration, an infographic, or a video showcasing your expertise. It would be best if both brands create something together so that they can earn the respect of the readers and not see it as a sales tactic to attract attention.
Finally, the most important thing
Newsletters are an excellent method to build a deeper relationship with your audience and increase brand awareness. E-mail marketing is evolving daily, and brands that aren't using this channel are vulnerable to the competition.
A solid foundation for creating high-conversion newsletters is critical, but you must know how to incorporate this medium into your overall marketing goals.
Like this article? Sign up to our Appledew Mail newsletter to get other stories, articled, tips and tricks like this delivered straight to your inbox.