E-commerce is among the most profitable businesses to operate after its demand increased thanks to the pandemic dramatically. The forecasts for e-commerce show that its popularity will only increase yearly.
By the end of 2022, global e-commerce sales are expected to increase from $4.28 trillion (in 2020) to $5.4 trillion, more than 25% and a trillion dollars in just two years. It is a thriving, competitive environment, and it is not wrong to state that the e-commerce boom will continue for a long time.
As e-commerce flourishes, competition is intense. Even if your business is expanding on its own, you need to take some steps to keep up. You can either adapt or fail miserably. That's why, as an online store owner, you should always keep your eyes on the future and look for growth prospects wherever and whenever possible.
So let's scale your business to its most significant potential. This guide looks at the key areas you should focus on to scale your eCommerce business successfully by 2023.
Why should you scale your eCommerce business?
Scalability in eCommerce means expanding your eCommerce platform to meet the requirements of your online business development. Once you've built a solid foundation for your eCommerce business, you should look for ways to scale it to increase your profits.
Successfully scaling a business makes the difference between a sudden spike in sales where all operations collapse and a sudden spike in sales where all orders are handled efficiently and excellent customer service is provided.
Sustainably scaling your business requires proper planning, knowledge, funding, and the ability to handle any difficulties.
In addition, a Google study found that 53% of mobile users abandon an internet site if it takes longer than 3 secs to load. An eCommerce website that can quickly adapt to the growing traffic of your web store is therefore crucial.
What is the distinction between scaling and growing a business?
Most people mistakenly think that scaling an online business is the same as growing it. What is the difference between the two?
Growing a business is about generating more revenue by leveraging additional resources such as employees, investors, and product offerings. In this way, the business expands but may only sometimes generate a profit.
Consider the situation where you already have 4,000 customers and add 10,000 more. To serve the new customers, you will need to hire more customer service representatives and delivery personnel, among other things. Therefore, operating costs will increase as your business grows.
Scaling, on the other hand, is about increasing profits without significantly increasing costs. In other words, you generate more money while your overhead stays the same or even decreases.
By scaling your business, you can serve the 10,000 new customers mentioned in the example above without significantly increasing your costs. Also, because the process has been automated, you will only need two or three customer service representatives instead of ten.
11 tips for scaling your e-commerce business in 2023
➢ Start strong with a solid foundation
Even though most e-commerce businesses start small, you should always be thinking and planning. That is especially important when choosing your inventory and developing and implementing a digital marketing strategy. With every business decision, ask yourself, "Is this strategy scalable?"
As your store grows, you will need to make decisions that impact the future of your business. Setting specific goals at different intervals can guide you in making the most effective decision for your business. Set goals for 1, 3, 5, and 10 years.
Determine how you will measure your company's progress: Annual revenue is a good measure of sales but doesn't reflect profits or progress. Take the time to identify your key performance indicators (KPIs), so you can track your company's progress month by month and evaluate the development of various growth strategies
Write a solid business plan: It would be great if you had a business plan to guide your company's success in its first year. This plan is critical not only for starting a new business but also for planning the hurdles you'll face in the future and holding you accountable.
Before buying or making an inventory, you need to know if your sales will undoubtedly be enough to cover your expenses. Create a cash flow spreadsheet and work through how much sales you can expect, your monthly fixed costs, how much you will spend on inventory, etc. Check the numbers before you commit.
Determine your target audience and build your brand: Gather information about your target audience and develop your brand to appeal to them. A strong brand identity will help you in future endeavors, such as implementing a digital marketing strategy and deciding where to expand.
Create a robust website: Your website drives your sales, but it's also a tool for driving traffic. In addition to creating sales and landing pages for outbound marketing, you also need content that drives search engine traffic (inbound marketing).
Related: E-Commerce: How Businesses Are Benefiting And What The Future Holds
Below are some other tips to follow in the early days of your eCommerce business to ensure you have a solid foundation to build on
1. Planning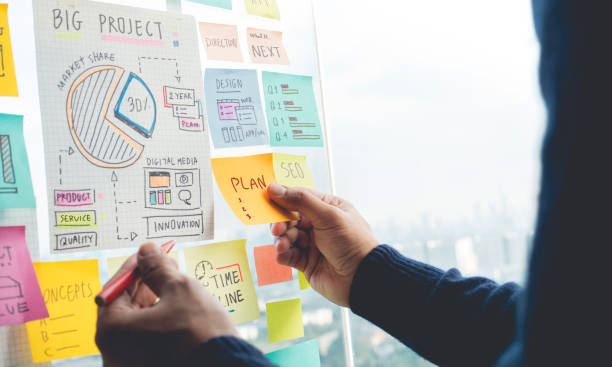 It is ideal for planning and preparing for the expansion of your e-commerce business. However, it is pointless to set unattainable goals. The first step is to evaluate the pros and cons of your business, look for ways to expand your reach, and set goals.
Instead, your goals should be based on facts. So take some time to research your competitors, identify areas where you can make adjustments to achieve your goals better, and then develop a step-by-step plan outlining the steps you need to take to reach that goal.
2. Implement automation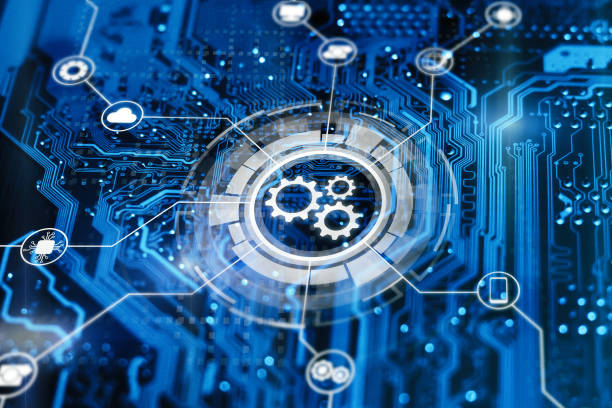 You often spend more time on some tasks and neglect others. Automation is your way out.
The future of e-commerce lies in automation, which can assist you in saving time and money by minimizing the time and resources you usually spend on repetitive tasks. By automating processes, you can make the most of your resources and spend time on other essential activities, such as developing a content strategy or advertising campaigns. For example, if you can get automation out of the way, you'll have more time for hosting a podcast or running webinars that can spread your brand awareness and your name as an expert. In the best-case scenario, automation creates the foundation for more sales.
For example, you can automate your emails to send introductory emails, promotions, surveys, cart abandonment emails, and retargeting emails using an e-commerce platform.
3. Develop an SEO plan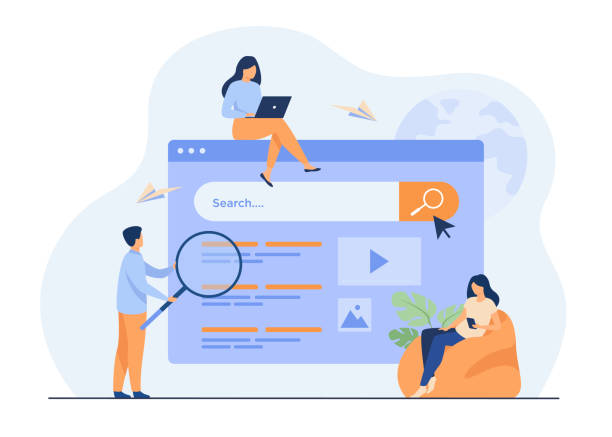 The future is bright for SEO. Today, there are specific SEO best practices for each industry that you need to implement. Your products or services need to appear at the top of search results because customers constantly look for solutions to their problems. Also, ensure your product listings are optimized for voice and text-based search.
You should go a step further and make your product videos search-engine friendly. You can use transcripts and thumbnails to improve the SEO of the videos further. Developing natural backlinks is the final step to increasing your website's Domain Authority (DA).
These comprehensive SEO initiatives will keep your brand in customers' minds and increase brand recall.
4. Provide top-notch customer service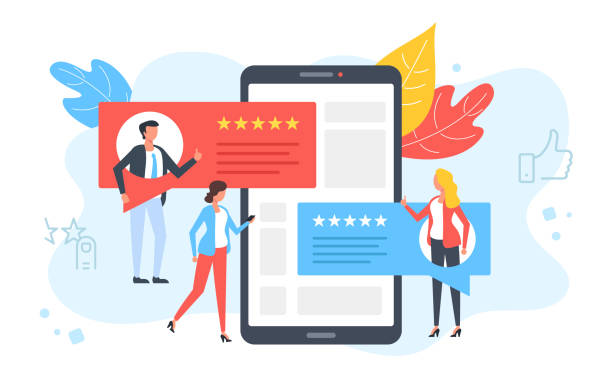 You must provide your customers with the best possible buying experience. Your customer service resolves complaints and promotes your brand. You must focus on this area if your customers want to remember you. Make sure refunds and exchanges are appropriately handled because satisfied customers are more likely to think of you and come back.
5. Use social media to interact with your customers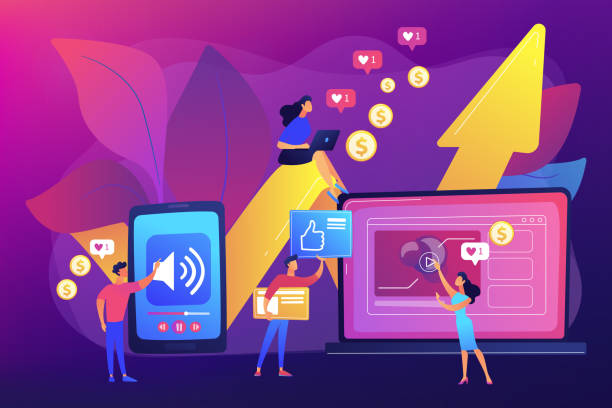 According to research, users of social media platforms spend an average of nearly two hours a day doing so, and communicating with businesses has become a popular social activity. Social commerce is one of the biggest trends in the future of retail, and brands should focus on devoting more resources to building a robust online presence and community.
Social media can be a valuable tool to increase brand awareness, but it's also essential to use these channels to interact with current customers and foster lasting brand loyalty.
Think about collaborating with an influencer whose work and audience appeal to your target audience. Remember to reply and interact with everyone who engages with your business on social media.
6. Collect reviews and ratings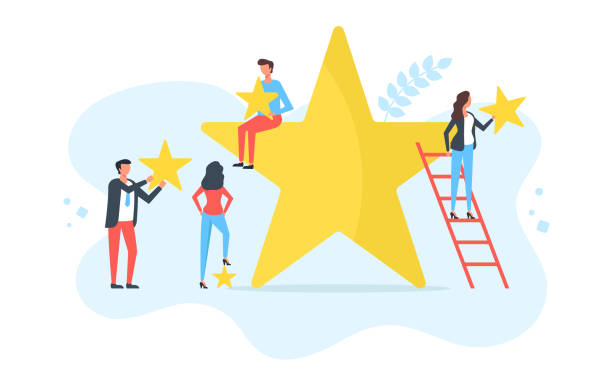 We can only talk about scaling an e-commerce business by mentioning reviews. According to a survey conducted by Bizrate Insights, one of the essential factors influencing a product's purchase is the rating or review score. Moreover, most customers check up to 10 reviews before making a purchase.
Reviews influence customers' buying decisions
They boost customer confidence: Most customers are more likely to buy from you if they have read reputable reviews.
Increase CTR (click-through rate): If a buyer is hesitant to purchase, many compelling reviews can encourage them to do so, resulting in higher sales.
Improve the customer experience: insights from consumer feedback help improve the customer experience. You gain an understanding of the customer journey and
Learn about your strengths and opportunities for development.
Improve your search engine ranking: responding to reviews shows Google that you value your customers' feedback. As a result, the search engine promotes positive and high-quality customer reviews by giving them more prominence.
7. Retarget customers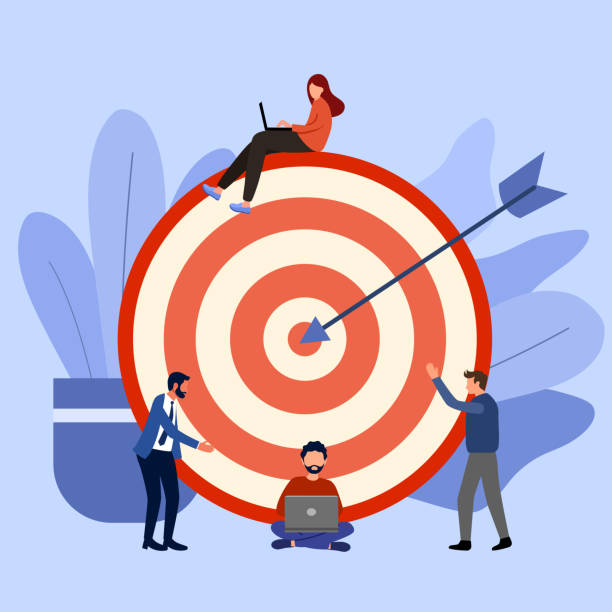 Please focus on attracting new customers and those about to purchase. Retargeting previous visitors who left the site without making a purchase is a brilliant marketing tactic. According to statistics, the typical abandonment rate is around 70%. That's quite a lot.
To prevent this from happening, get customers to complete their purchases through compelling, well-written emails and targeted social media advertising. As simple as it may seem, many e-commerce platforms give you the ability to automate the process of recovering abandoned carts.
8. Sell your products on multiple marketplaces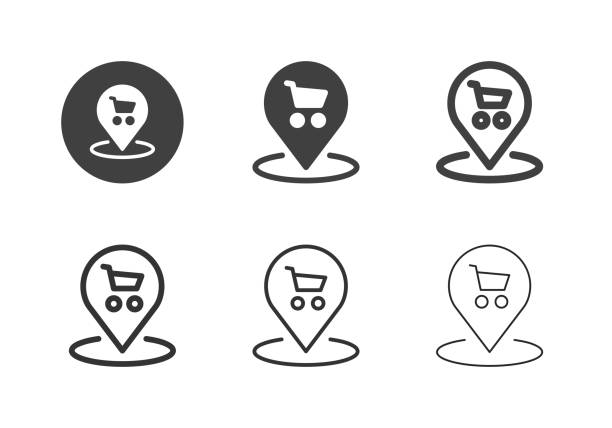 Suppose you're only selling your products through your website. In that case, you need to take advantage of several opportunities to increase your sales by selling on multiple marketplaces, which will become more common in 2022.
That goes beyond just signing up for Amazon's Brand Services program; you should take advantage of it if you haven't already. That allows numerous smaller businesses to collaborate across niche markets online to target specific customers.
9. Work with influencers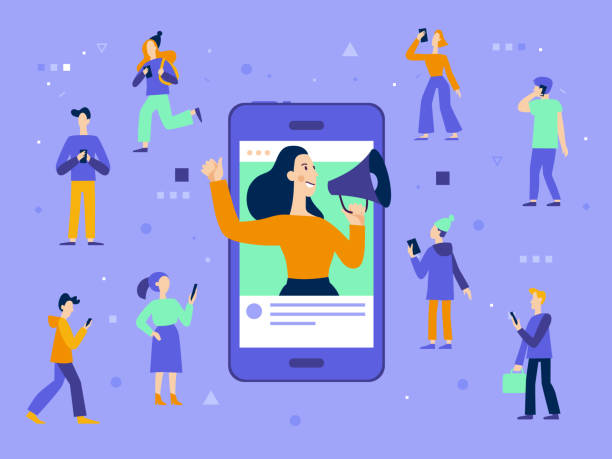 Customers are more likely to buy a product from a brand that another person has recommended. According to Forbes, word-of-mouth is more successful than brand advertising. For this reason, you should work with influencers with the same audience as you.
However, make sure to follow the most popular influencers. Partner with people who can include the most value to your business and are likely to identify with your products.
10. Develop an affiliate marketing strategy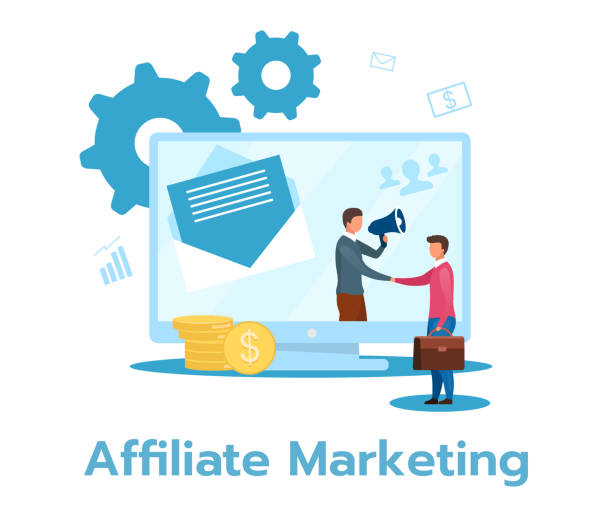 Affiliates promote your business and receive a commission for doing so. In addition to influencers, affiliates can also increase awareness and drive traffic to your website. You must develop a personal relationship with only some influencers. Therefore, you need to have them come to you voluntarily. It is a simple strategy that requires little work to grow your online business.
11. Invest in paid advertising
All forms of paid advertising on internet platforms are grouped under "paid marketing." Paid advertising includes everything from search engines to social media advertising. It is a comparatively simple method of brand advertising. While it can get results quickly, it is also costly. You, therefore, need to be prudent.
The benefits of scalable e-commerce
Scalability plays an essential role in an e-commerce site's success and can distinguish between the success or failure of your most important sales channel. A clear example is the spate of problems customers experienced after the COVID-19 pandemic triggered a sudden surge in e-commerce traffic that overloaded back-end processes. Today, 94% of B2B buyers experience issues with online purchasing – delivery and tracking, visibility of product features, payment terms, and ease of checkout.
The right scalable eCommerce solution can help achieve long-term goals, provide a positive user experience, dive deeper into website metrics, overall business growth, and an increased focus on your overall eCommerce SEO. Let's look at each of these benefits in a little more detail.
Related: What Are The Potential Benefits Of E-Commerce?
➢ User Experience
One of the most critical aspects of e-commerce and business, in general, is the user experience. When using an eCommerce platform, it's essential to provide customers with a positive experience that leaves them wanting more. Not only can this help attract new customers, but it can also help retain customers already using your website. When customers visit a website, they often search for:
A search bar that allows them to search directly for specific products;
A website that is easy to navigate;
A smooth checkout process;
An aesthetically pleasing website;
Clear confirmations and reviews before completing the purchase so users can shop with confidence;
Excellent customer service;
Fast website loading speed;
Products and services that meet customers' needs;
Quick responses to questions, comments, and concerns;
The ability to pay by various methods (credit, debit, e-check, installment).
Simply put, scalability allows you to offer these features that your customers expect from a sales platform – and is critical to providing a good experience for your customers.
➢ Website Metrics
Another benefit of choosing a genuinely scalable e-commerce platform is access to detailed reports on your website's performance. It's critical to track your eCommerce metrics because they will help you determine if there is a correlation between your decisions and your results. Analyzing and understanding the metrics below is beneficial because, as a business owner, you can identify which areas of your business are doing well and which need improvement – for example, how to increase your e-commerce revenue or respond to negative customer reviews. Metrics that scalable eCommerce platforms can analyze include:
Average order total;
Bounce rates;
Conversions;
Customer satisfaction survey completion rates;
Email signups;
Page views;
Sales;
Shopping cart abandonment rates;
Subscriptions.
No matter the size of your organization, it's essential to pay close attention to these measurable areas.
➢ Integration with other processes
Integrating e-commerce platforms with other processes, platforms, and products is a relatively simple step that will significantly impact your existing solution. These processes, platforms, and products include:
Accounting software;
Communications platforms;
Human resources (HR) programs;
Inventory management.
As your business grows, it's essential to implement various solutions to help you track internal growth. A scalable e-commerce platform can help you stay updated on industry trends, fulfill orders, keep up with demand, and more.
Bottom Line
Even though expanding an online store is difficult, it can be made easier with careful preparation and sensible tactics. We hope the tactics described in this article will help you when your e-commerce business is expanding.
Get Started Today With Appledew US:
If you're looking for digital marketers to help you improve your business's online presence, we'd be happy to discuss our services with you. Contact us now for digital marketing consultation and to see how you can get started.
You Might Also Enjoy